The Pizzacat
Pizzacat is a viral character I created in 2011. I first put out the original image and it went completely viral all over the internet. It has been reposted by everyone from Miley Cyrus to Grumpy Cat. It has reached the top of just about every funny site such as Reddit, 9Gag, Tumblr and Imgur. Pizzacat was even featured on cable television show Epic Meal Empire on A&E Network. I created an entire little ecosystem around the character. My Instagram being one of the most notable and at the peak was receiving 30-60k likes a post. My top funny animated music video has reached just under 100k thumbs up.
I also created several iOS apps around the Pizzacat theme. The main app being "Pizzacatapp" which was featured on Vogue.com several times with them even naming it one of the top 5 instagram embellishment apps. Other apps included a coloring book app "PizzacatArt", a keyboard app "PizzaKeys", a Flappy Bird like game "Tacoturtle" and a create your own avatar app "iAmPizza".
It is fun to uplift people with humor and I am very proud because I built this following from scratch. People all over the world even get tattoos of The Pizzacat! People have sent me fan art including a handmade working guitar pedal with Pizzacat painted on it and a ceramic plate with pizzacat glazed on it. It is truly amazing to see and receive messages that Pizzacat has helped them through hard times and brings smiles to their faces.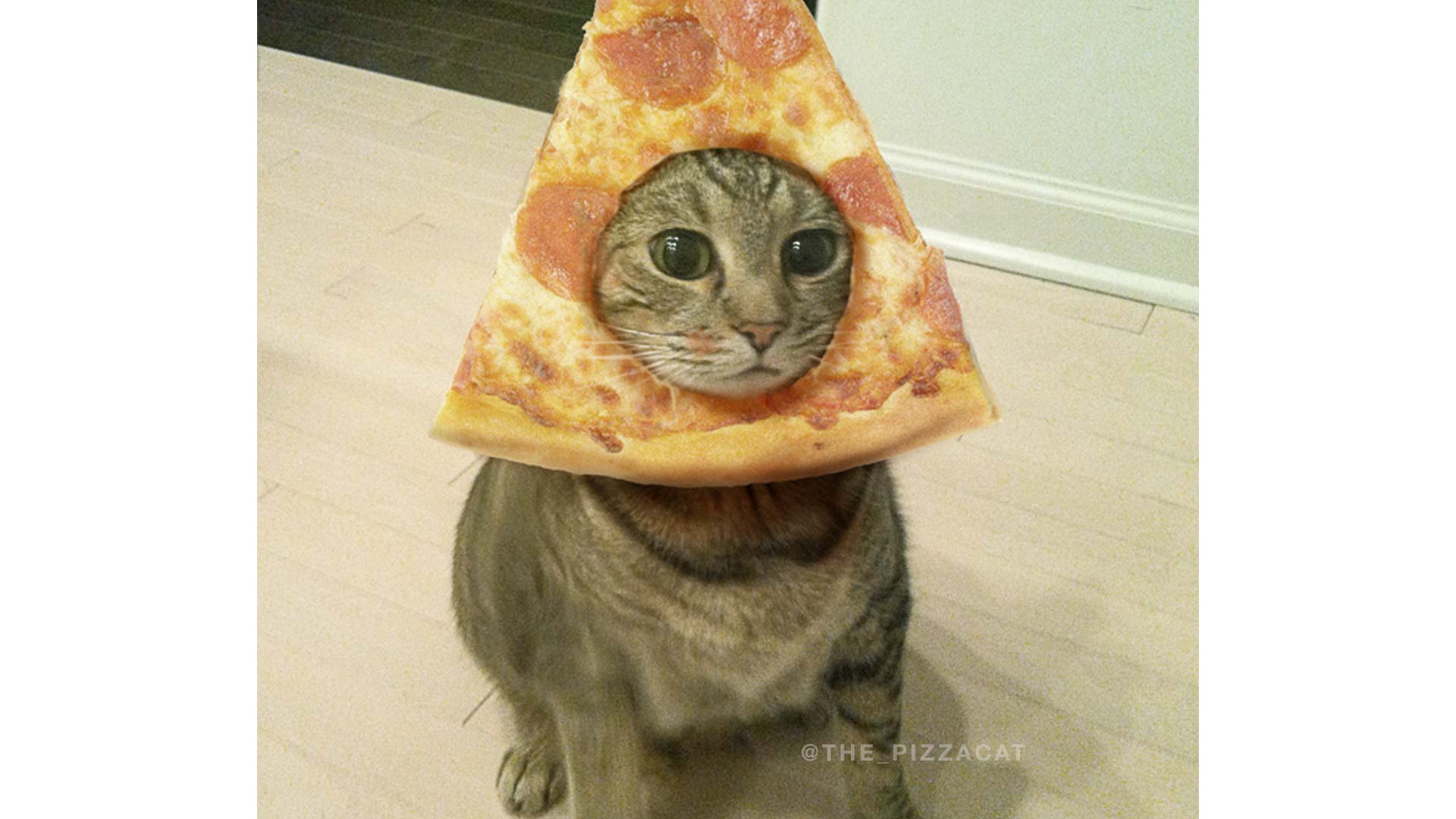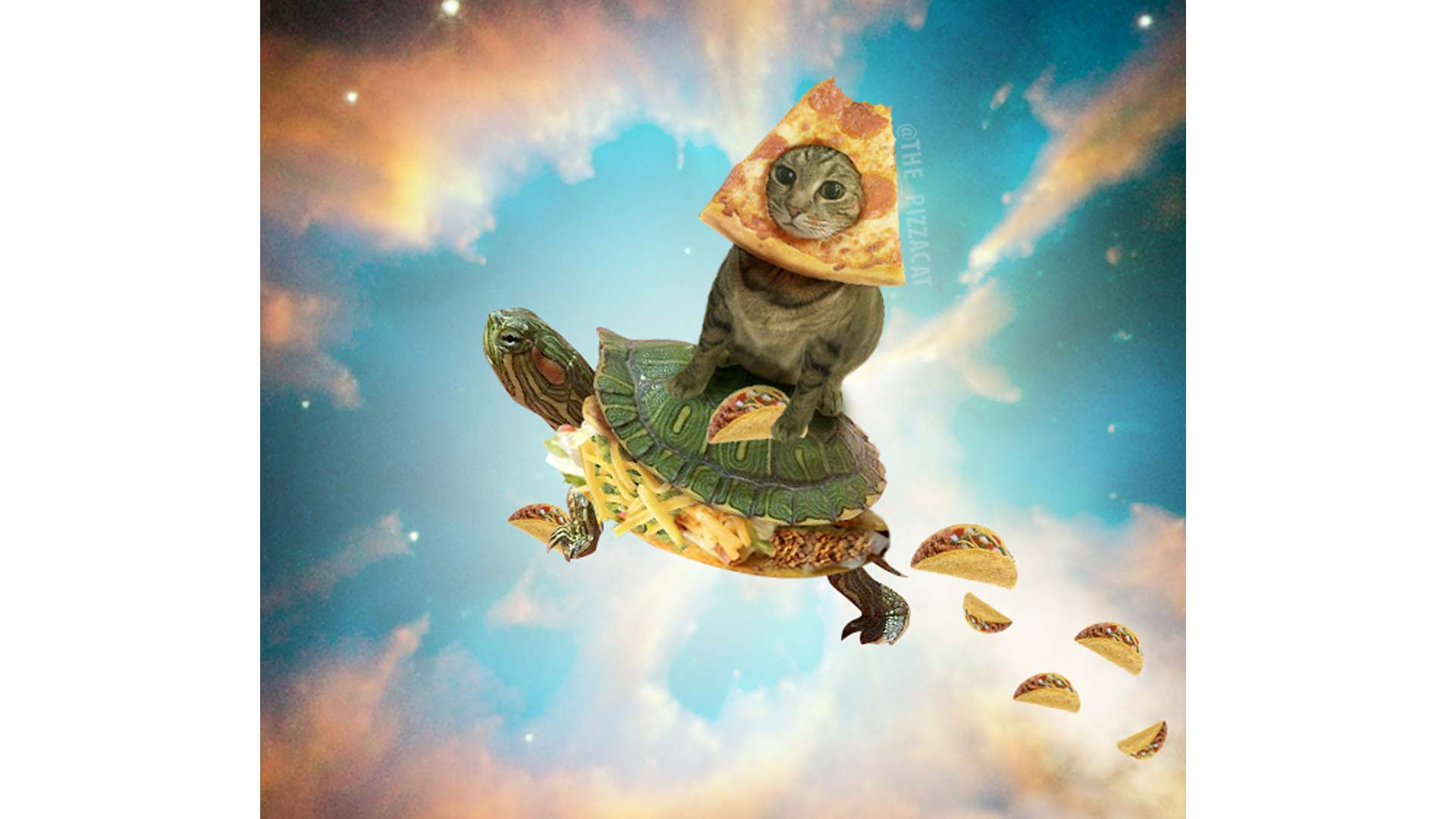 Pizzacatapp is an app I created with Adobe Illustrator, Photoshop, Objective-C and Xcode. The first version was released in June 2014. It is a photo decoration app which was pretty cool and cutting edge back in 2014. It is hard to imagine now but this was way before apps like iMessage, Instagram and Snapchat integrated stickers into their apps.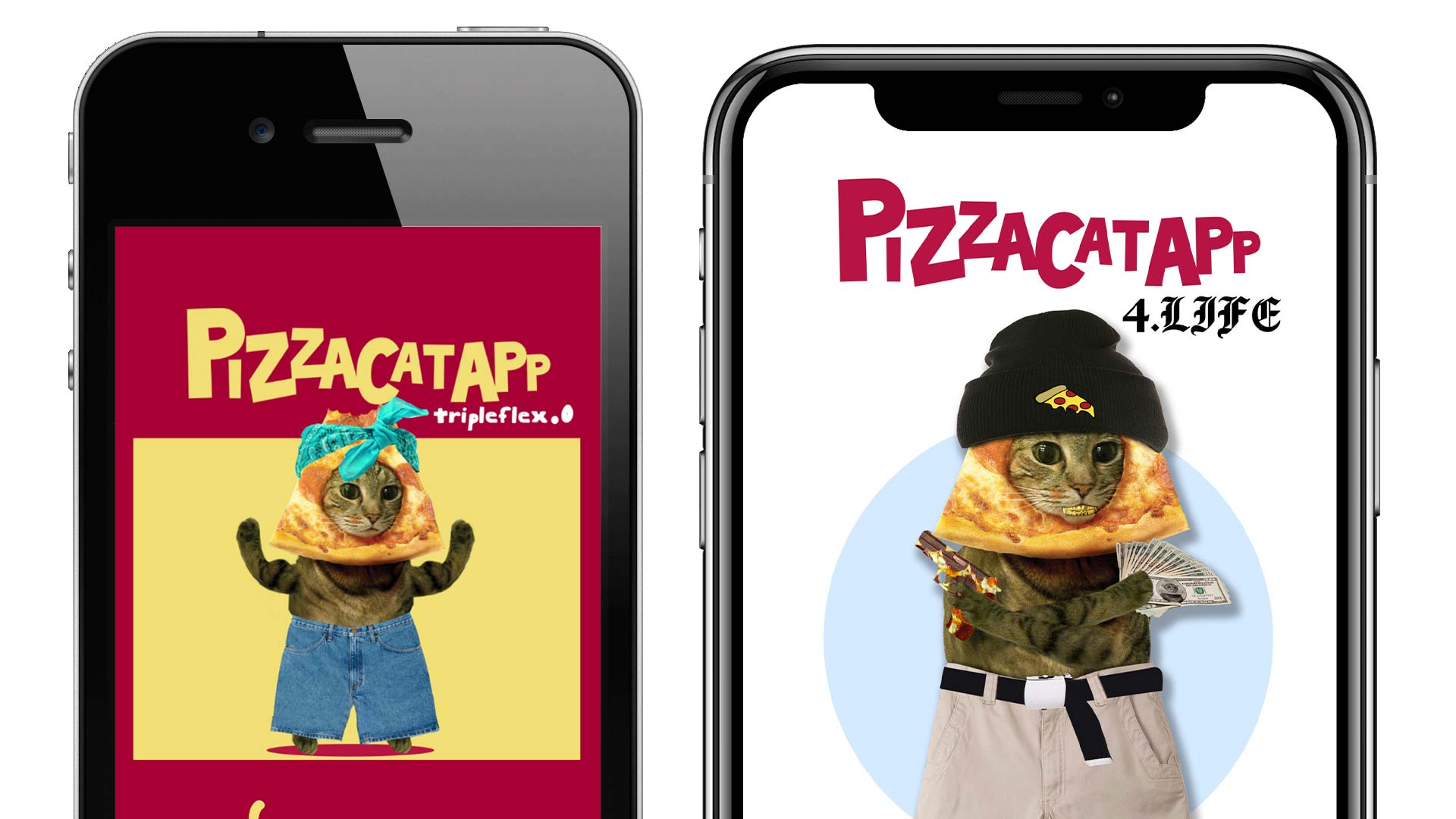 Here are the 3.0 and 4.0 screen captures of the interface and functions.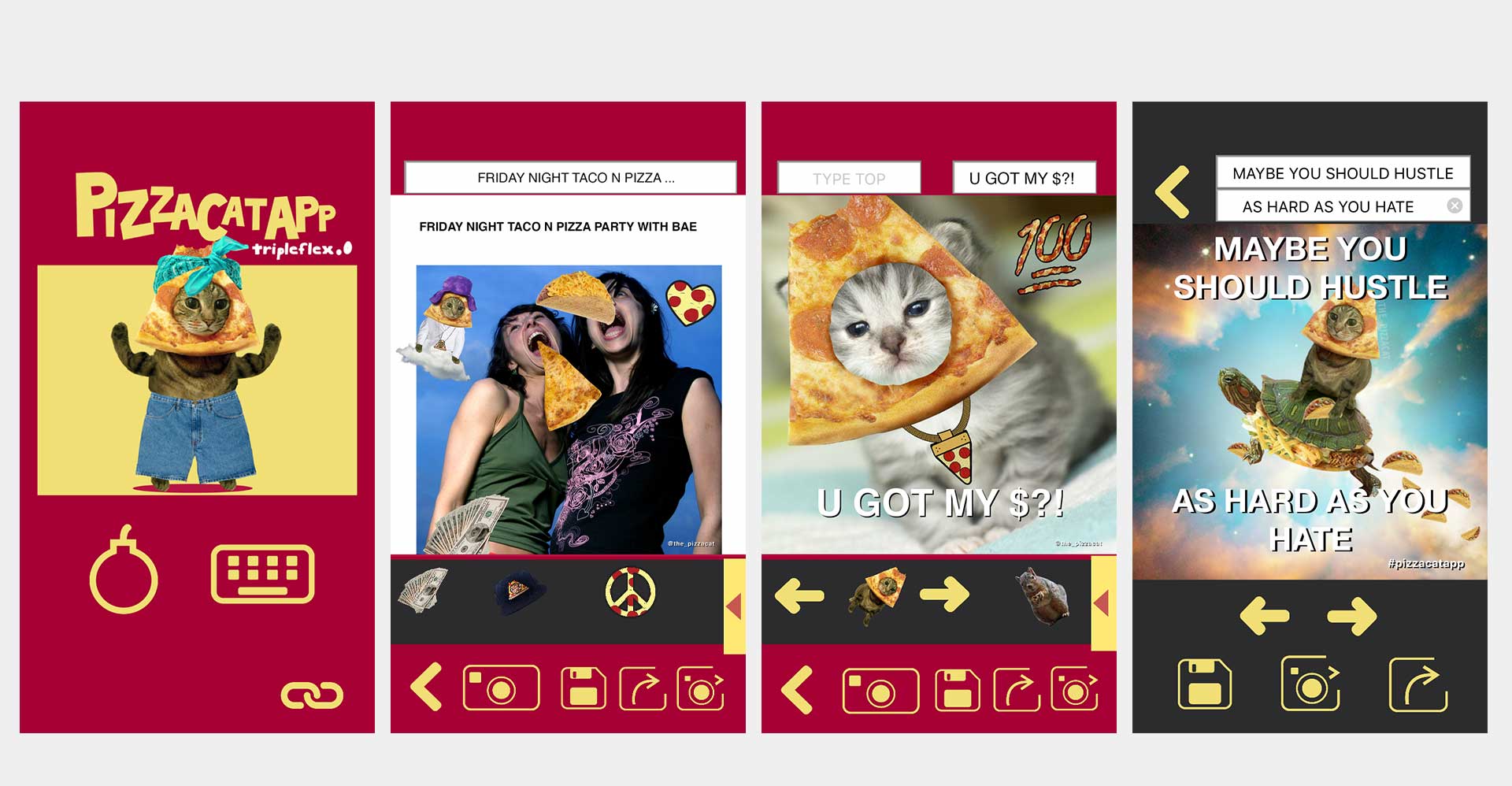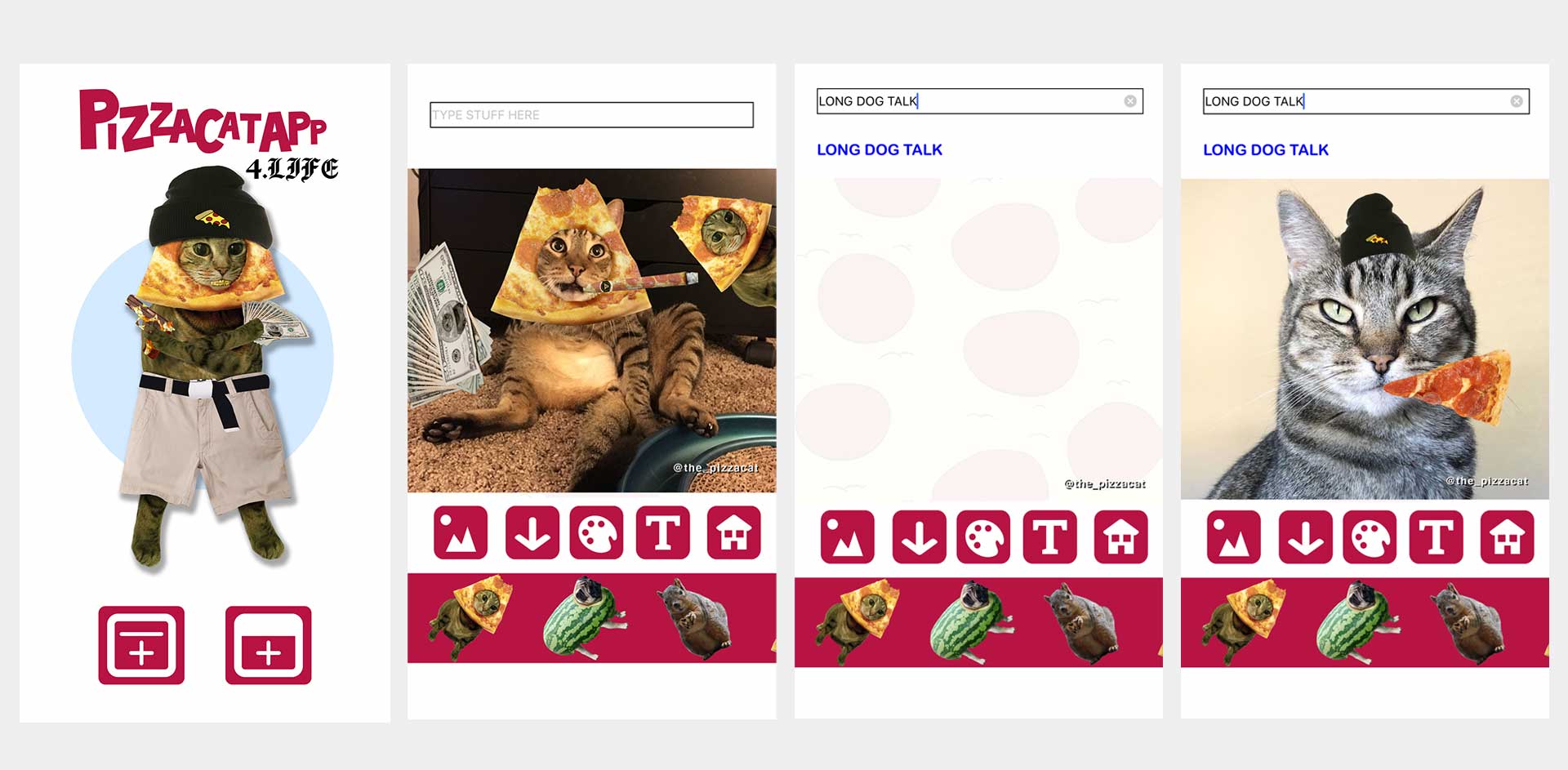 Below is the basic wireframe of the 3.0 version of the app in Xcode.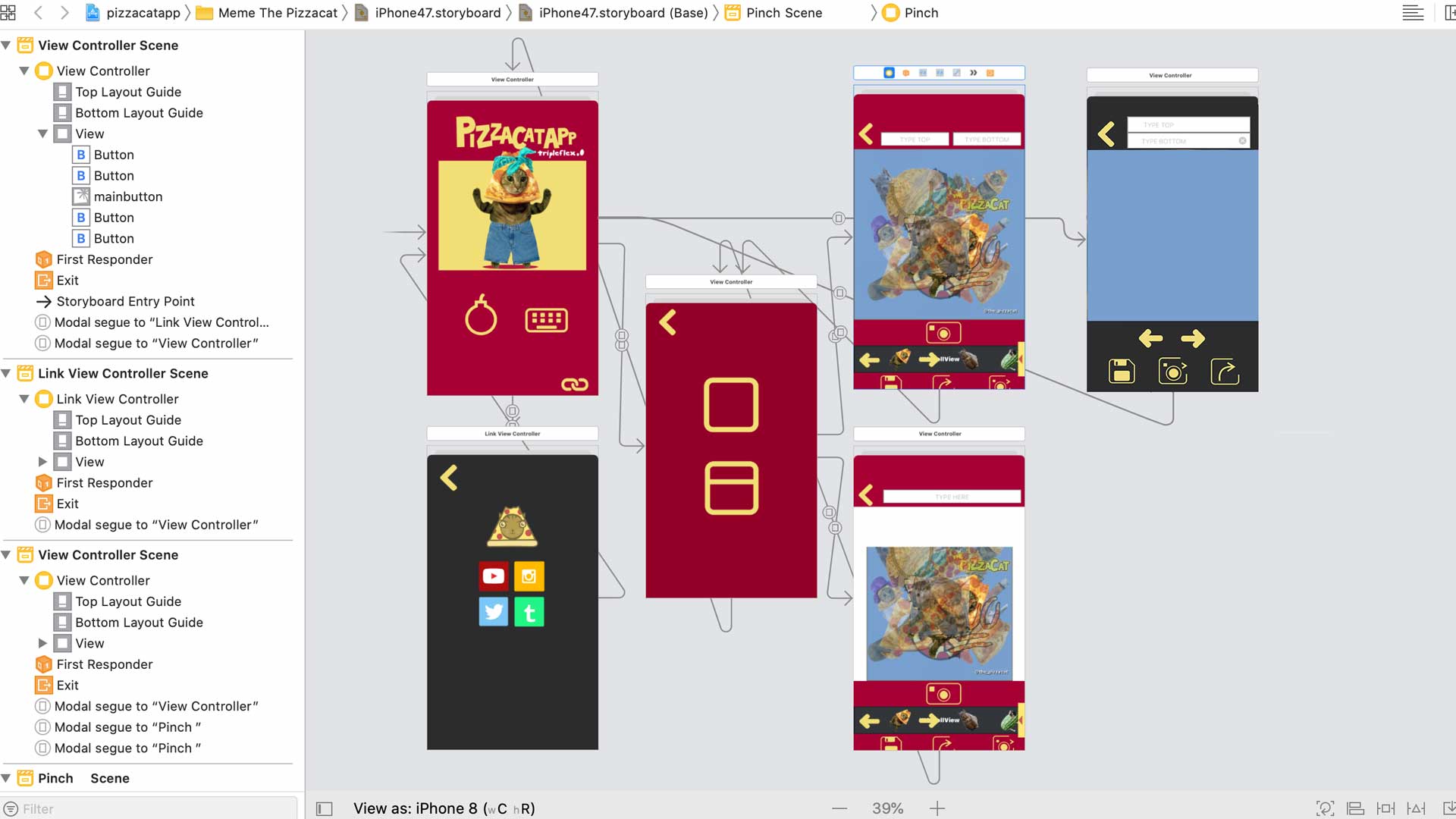 The Pizzacat website showcases different elements of the Pizzacat brand. You can watch a collection of videos, read blog posts and even download my yearly tradition of printable Valentines Day cards. I coded this responsive website from scratch using HTML/CSS. I also integrated a store using Paypal.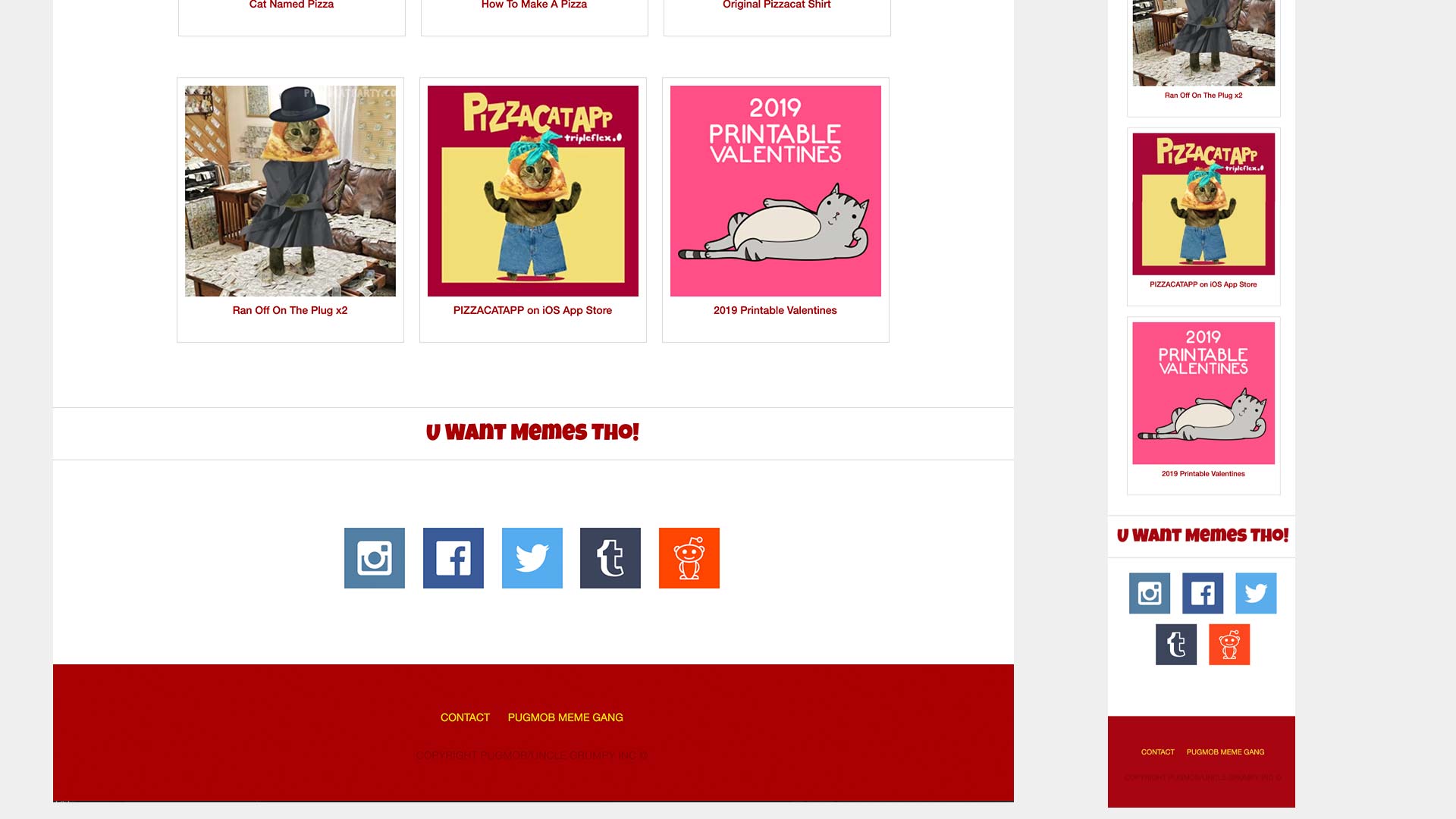 Here is a screenshot of one of my music videos with nearly 100k views. A lot of them are parodies of popluar songs that I believed would resonate with the audience and all of them are ridiculous and silly.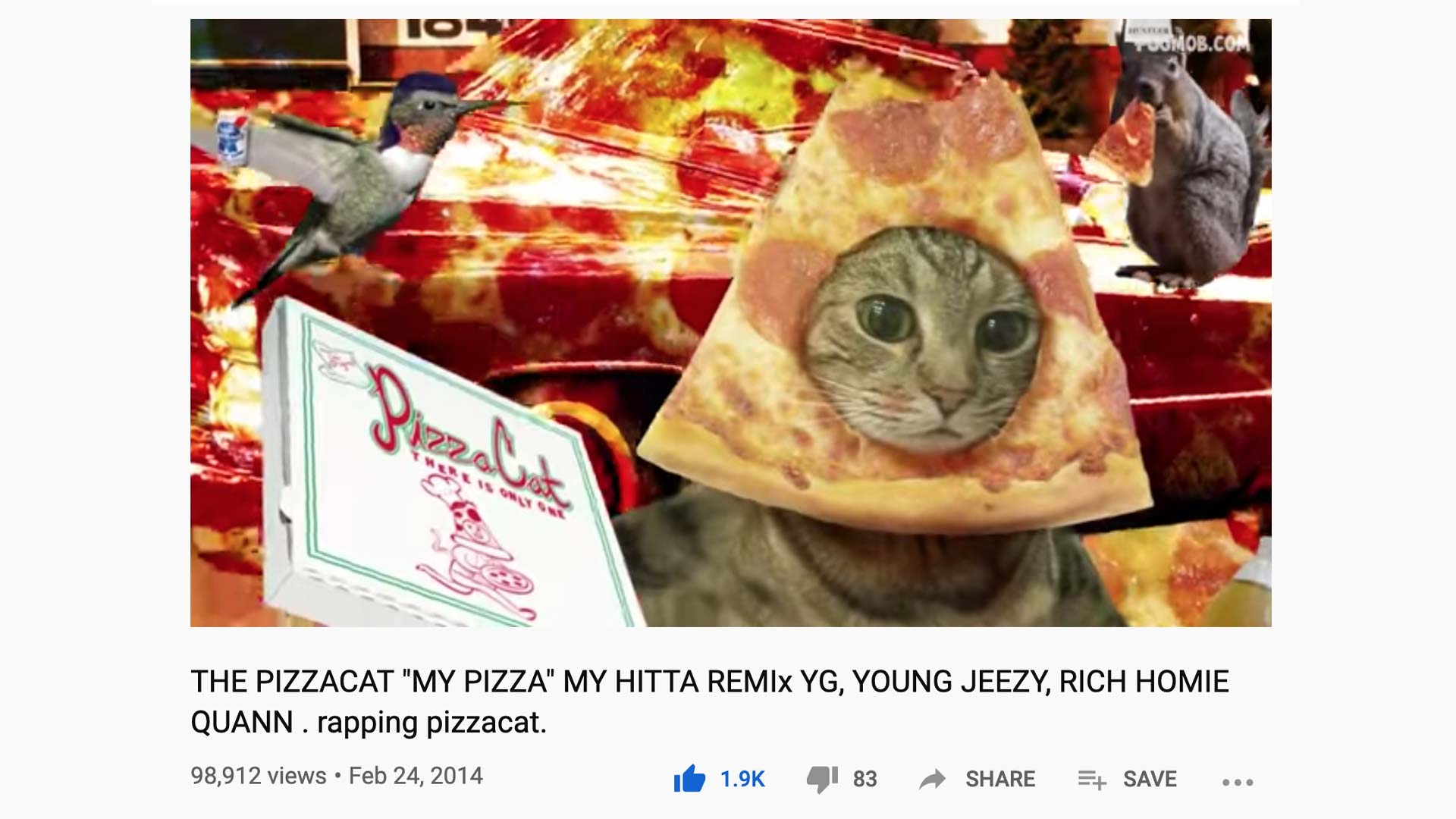 Below is some apparel that I created for the online store over the years. I have created pins, necklaces, hats, sweatshirts and t-shirts. I moved it to a couple of different platforms and I recently moved it back to Etsy with the help of my wife running the listing management, email marketing, order fulfillment, testing with organic & paid marketing, and more.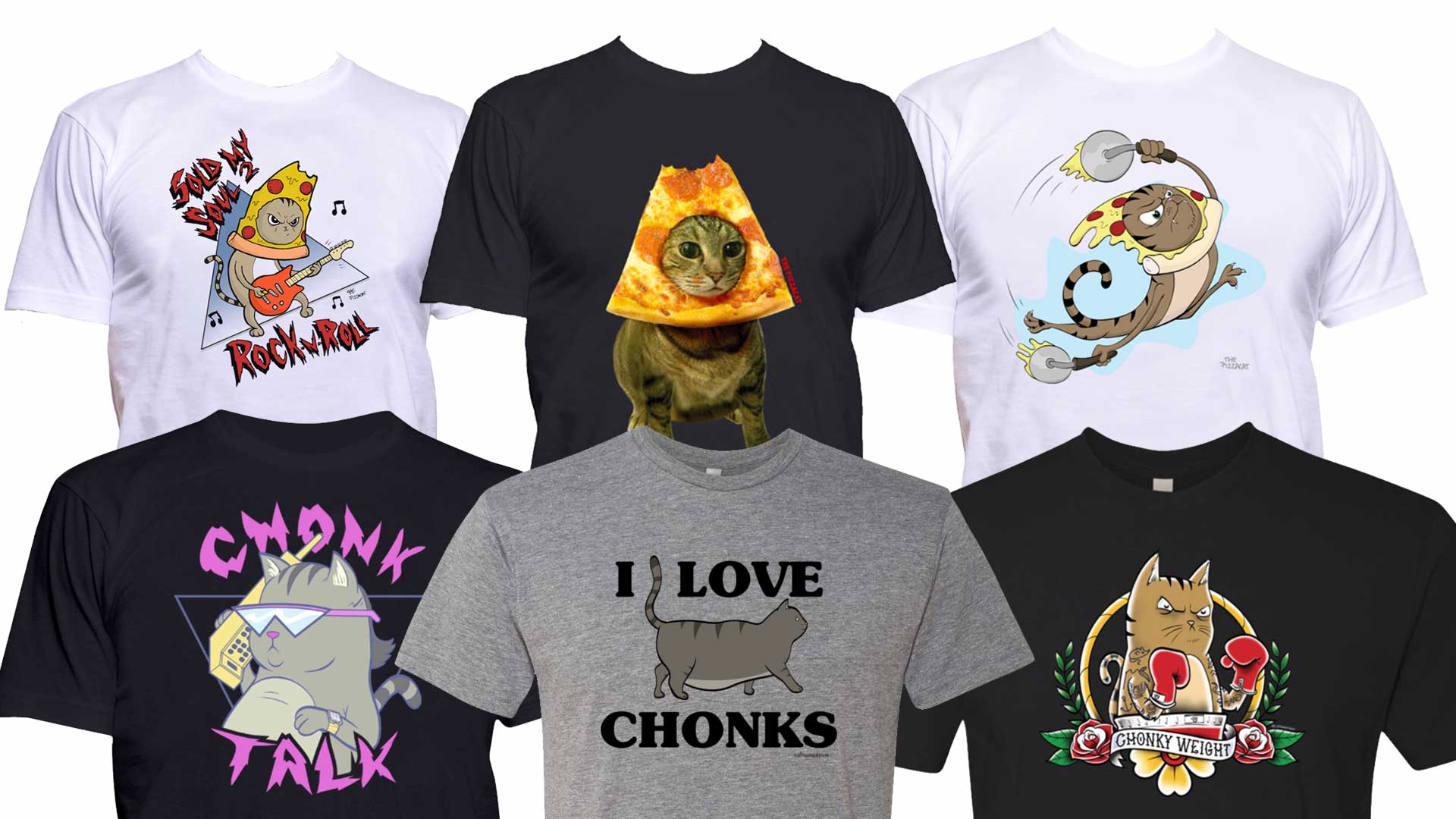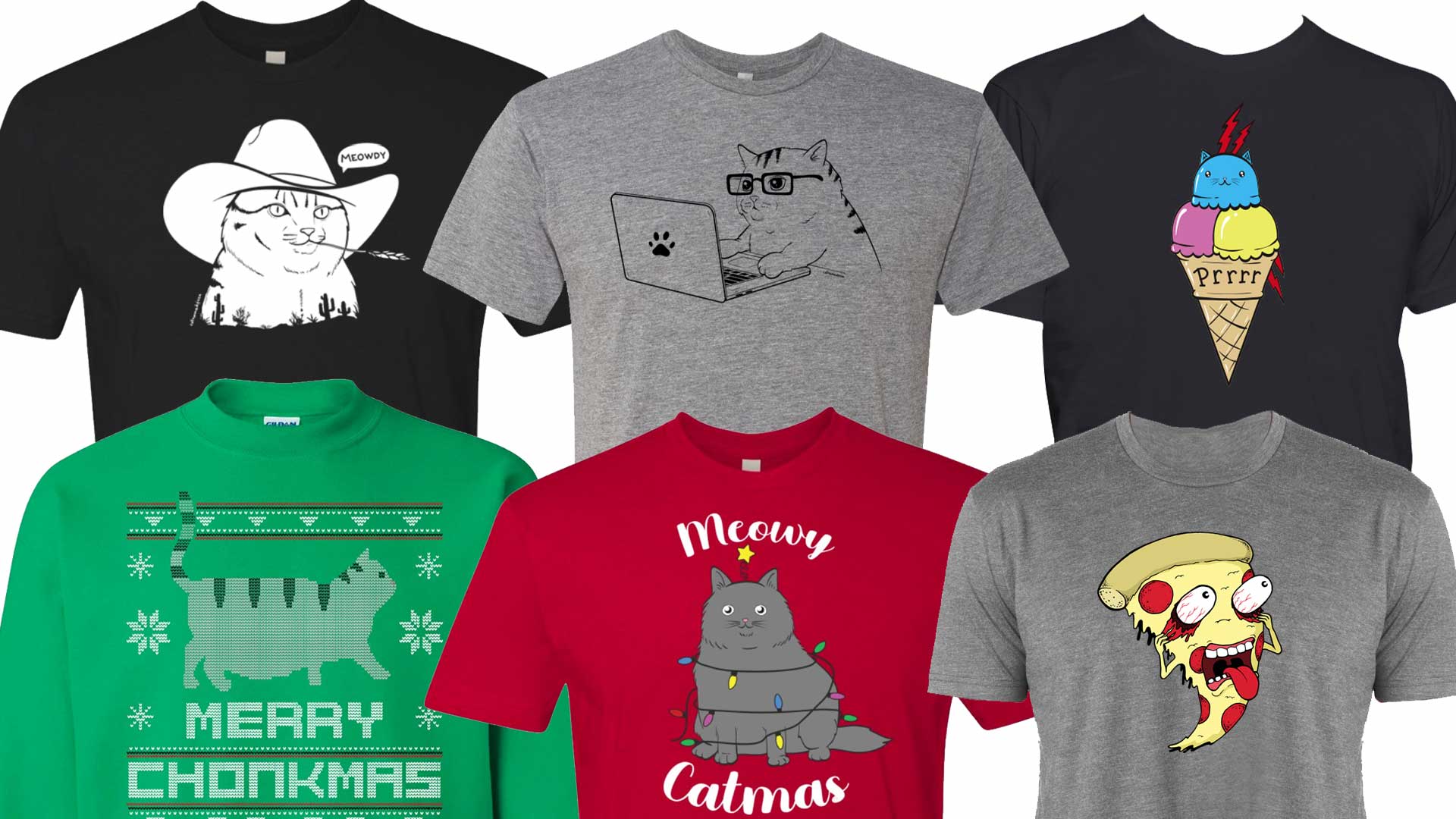 Here are a couple of other apps I created and programmed within the Pizzacat world.
PizzacatArt is a coloring book app which allows you to pick colors and color in pre drawn Pizzacat themed coloring pages. This was created using Adobe Illustrator, Photoshop, Objective-C and Xcode.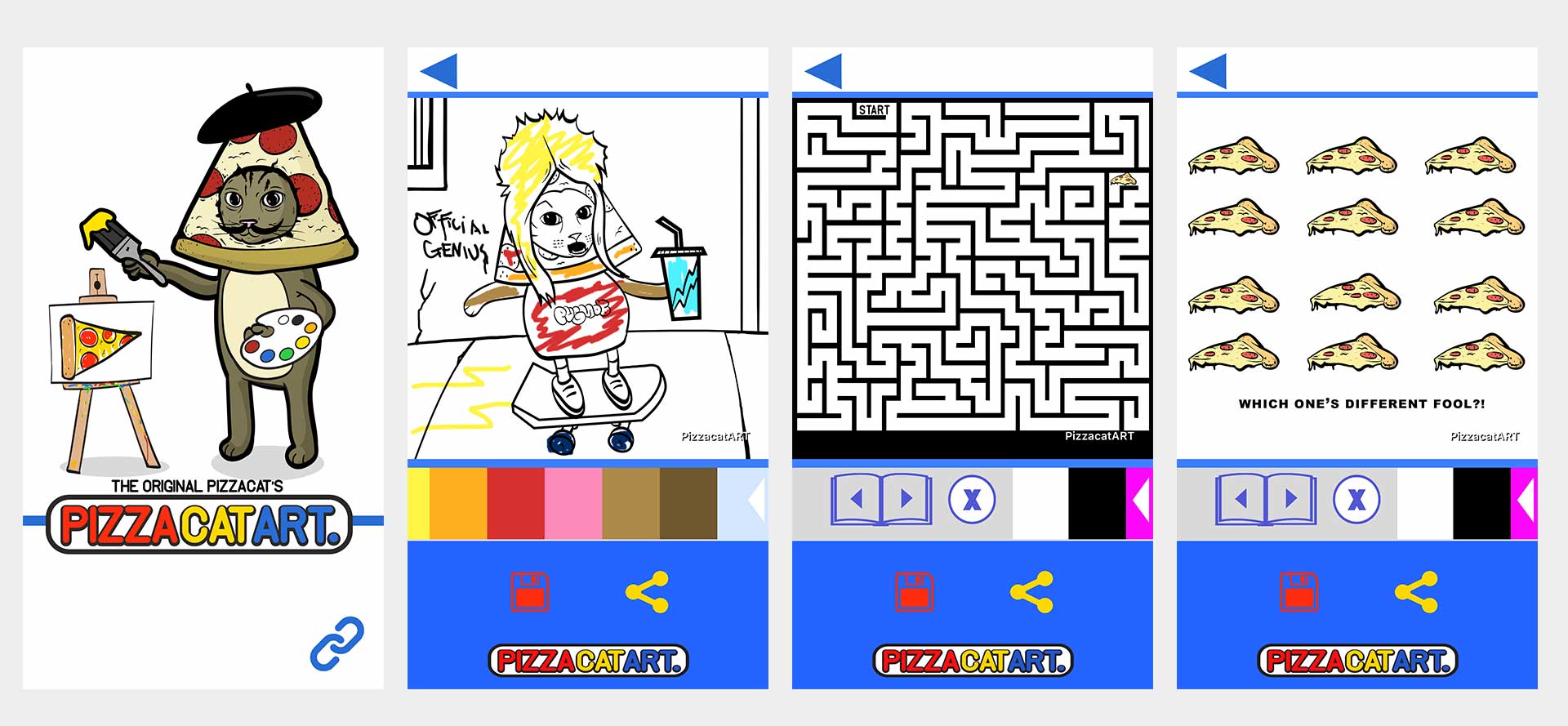 iAmPizza was an avatar creator which allowed you to create your own distinct pizza face avatar image. Customizable with pizza face shapes, facial features, accessories and backgrounds. This was created using Adobe Illustrator, Photoshop, Objective-C and Xcode.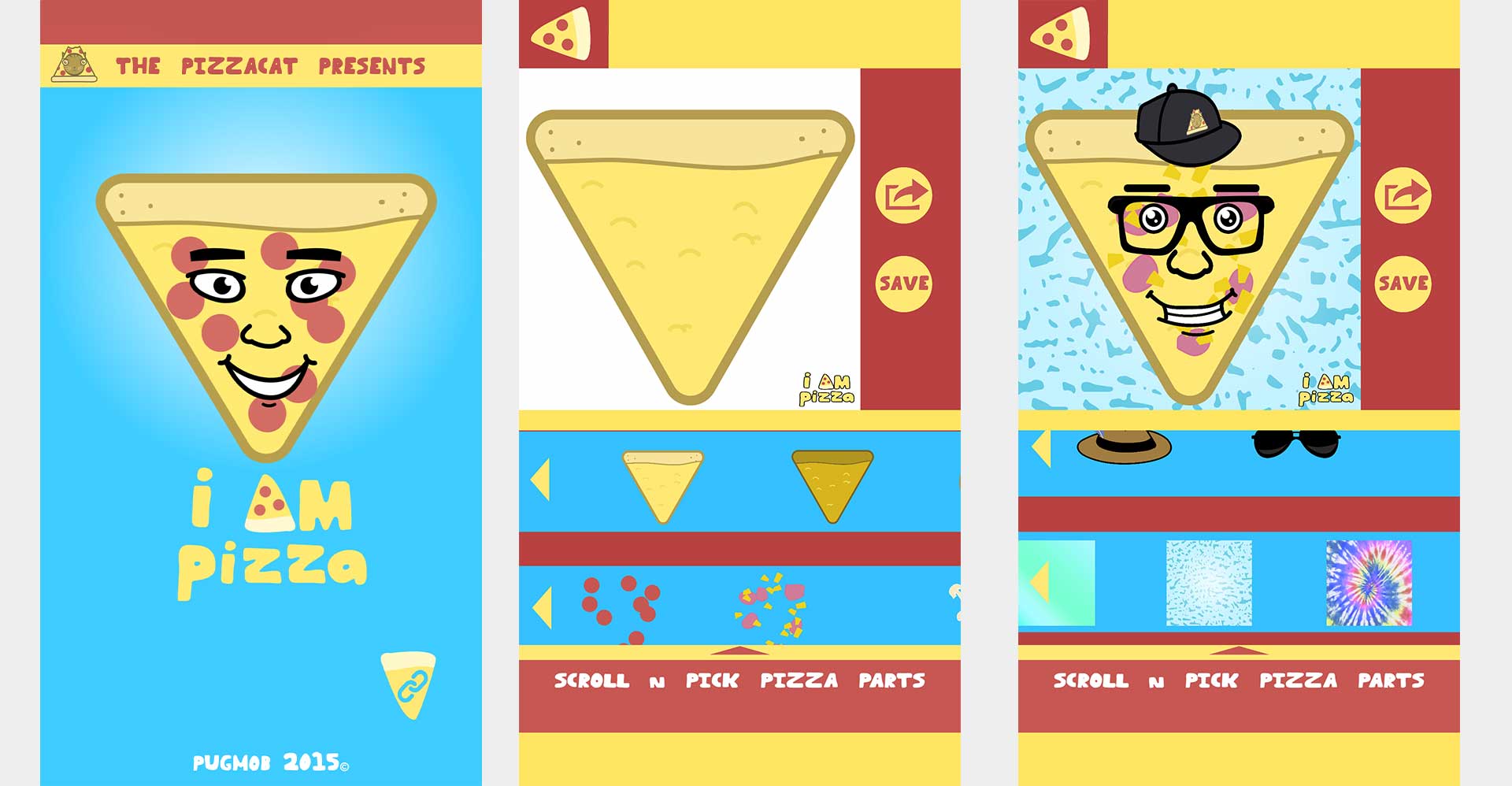 TacoTurtle was a Flappy Bird remake except with the goal to collect as many tacos as possible while Pizzacat rode his sidekick Tacoturtle through space. This was created using Adobe Illustrator, Photoshop, Objective-C and Xcode.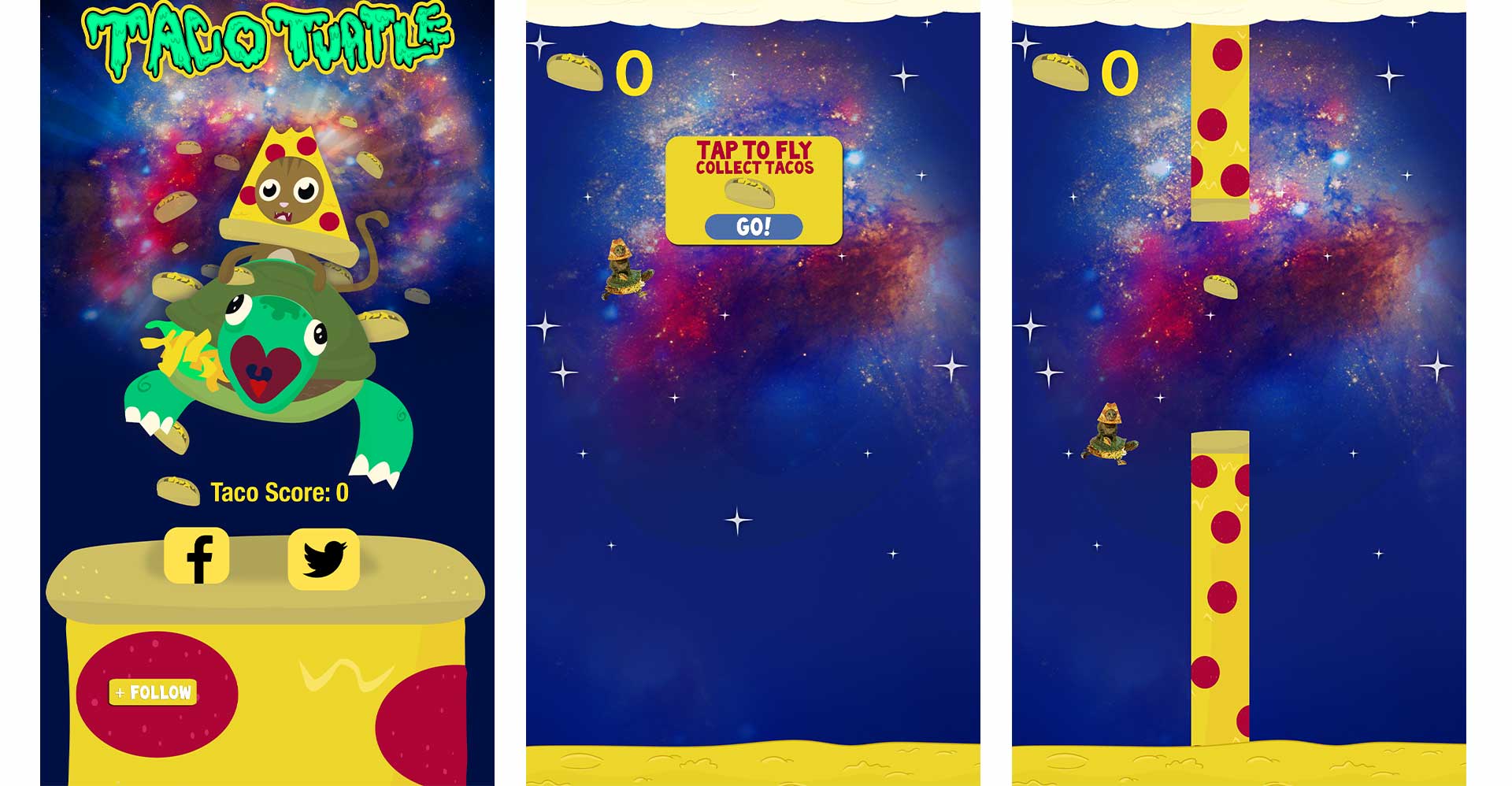 PizzaKeys was created as an iOS extension keyboard which featured a keyboard as well as emojis that you could use as a system wide keyboard. Sticker apps were not yet released as an iOS messenger feature. I created this as a side scrolling keyboard so you didn't have to press a button to move between keyboards which I had never seen before. Later Apple adopted this as a feature on their emoji keyboard. This was created using Adobe Illustrator, Photoshop, Objective-C and Xcode.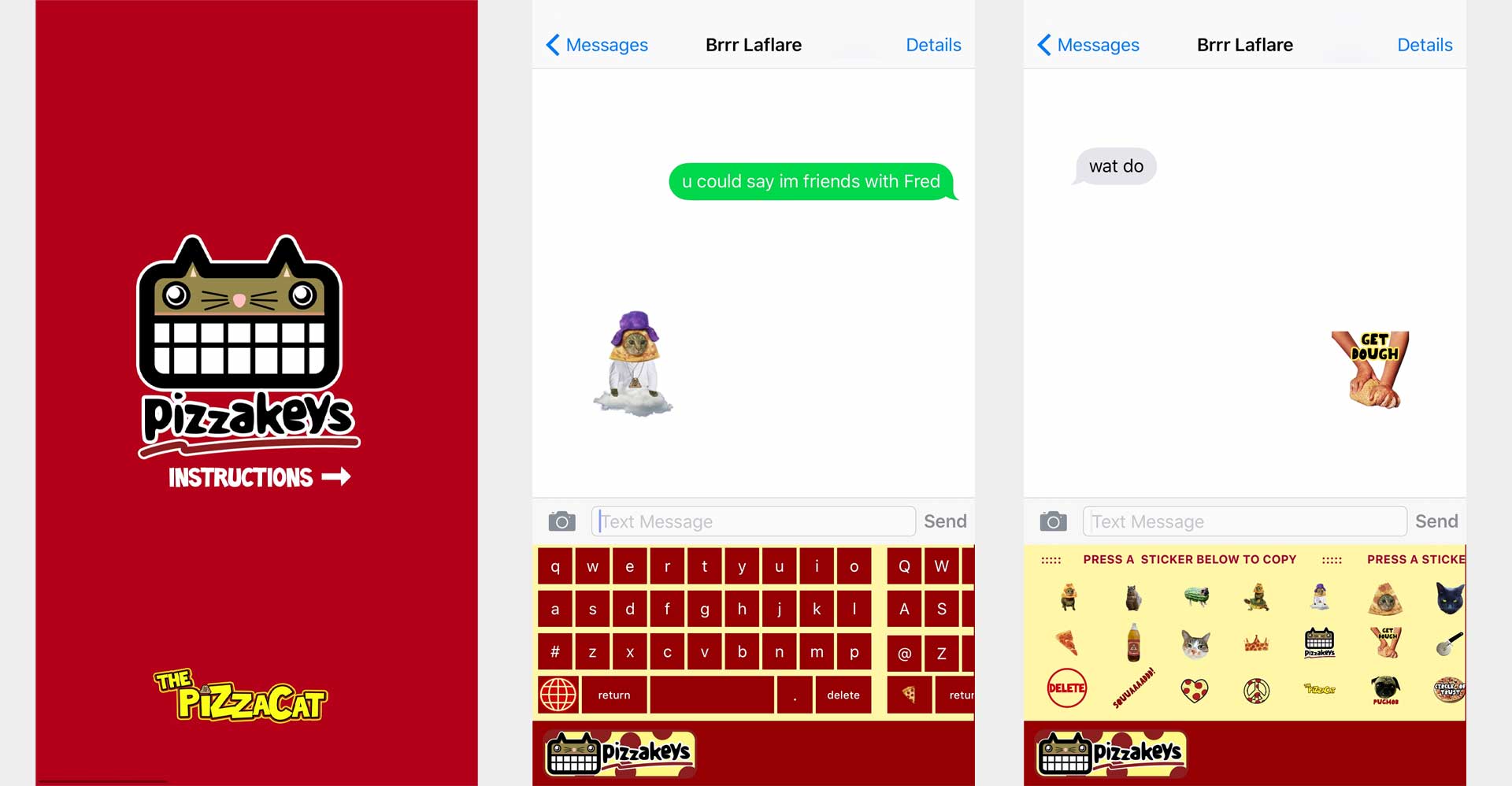 PizzacatMoji is an iOS extension sticker pack which featured fun little Pizzacat emojis you could send inside of iMessage. This was created using Adobe Illustrator, Photoshop and Xcode.